David Maung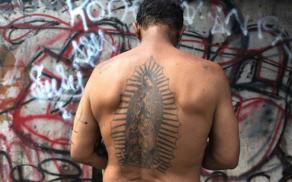 Available Works






Biography
David Maung is a North American photojournalist who has lived and worked in the Tijuana, Mexico, region since 1996. Through the course of his work and travels he has developed a keen and intimate understanding of the complex and chaotic dynamics that define the U.S.-Mexico border.
David's work has been published extensively internationally in media sources such as The Associated Press, European Pressphoto Agency, Catholic News Service, The San Francisco Chronicle, The Chicago Tribune, The Washington Post, The New York Times, Life.com, Gatopardo, Proceso, and Courrier International, among others.
Although he continues to work as a photojournalist covering a wide range of news and features along the California-Mexico border, he is also developing personal projects unrelated to photojournalism that provide him with an outlet for personal retrospection and poetic expression.
David has conducted numerous photo documentary workshops and other activities designed to foment dialogue on the ethics and aesthetics of photography as well as to provide an opportunity for photographers to explore the unique and dynamic visual, social and cultural panorama of Tijuana. Currently, he is building the foundations for a photography studies center in Tijuana.